Use the contact form below for any questions or comments, and we will reply as soon as possible. We also do special orders, and other requests.
If you are interested in opening a wholesale account please sign up here.
The phone rings all day and while we appreciate talking to you we really prefer email. This allows us more time to work with the bees uninterrupted. We'll answer emails as soon as possible. Thanks!  
Honey Pacifica
4208 Pepperwood Ave.
Long Beach, California, 90808.
(562) 938-9706
honeypacifica(at)hotmail.com
Hours: Monday - Friday, 8am - 4:30pm PST
Closed for Holidays on 11/26/2015, 11/27/2015, 12/25/2015 and 1/1/2016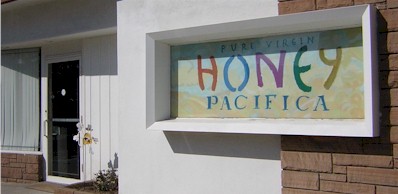 The characters you copied from the image are incorrect. Please try again.