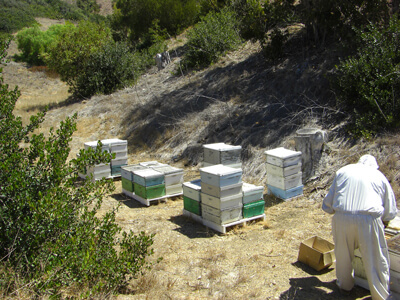 Have some land for beekeeping?
Honey Pacifica is searching for additional homes for our beehives in Southern California and we need your help! Ideally, we are searching for open meadowland, preferably with wetland nearby. Open meadowland is ideal as many types of flowers can grow here throughout the entire year. Blooming flowers from trees, bushes, weeds or crops all have nectar and nectar is food for bees. Each acre of land can support 4-5 beehives, and we are looking to place about 50 new hives.
We offer compensation in the form of honey, funds or a combination of both.
Have some land in mind that might be right for Honey Pacifica?
Please contact us on our contact page and let us know a bit about you, the location, and the best way to reach you!